Company profile
Current position :Home > Company profile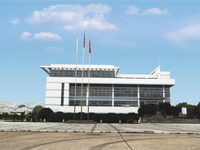 Binhoo International Holding Group is a consortium that specializes in designing, production, trade in goods and services. Its subordinate Shanghai Binhoo Packaging is a specialist manufacturer and supplier of cigarette-related raw and auxiliary materials. It aims to integrate global resources in quality raw and auxiliary materials and focuses on supplying small and medium sized tobacco businesses with one-stop solution to their requirements for cost-effective outsourcing of the materials and technical services. The materials range from custom-made cut tobacco, tobacco leaf, filter rod, acetate tow, glue, flavors, through to all the packaging materials such as cigarette packaging boxes, tipping paper, aluminum foil paper, BOPP, tear tape, inner frame, plug wrap paper, etc.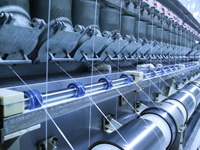 The company boasts of its vast pool of high-quality international clientele and its proven track record in customer care and business integrity. It has established a stable and long lasting relationship with more than a hundred businesses from around fifty countries throughout five continents. The company is capable of conducting a project planning and implementation for a cigarette factory of up to 1.5 million master cases of production capacity in its needs for full range of tailor-made raw and auxiliary materials.
The company emphasizes personal value realization of its employees, continuous improvement of its staff quality and welfare, hence the guarantee of its overall performance quality. Its advanced management concepts act as driving force for the company's sustainable development.
Throughout years, the corporate operation has been conducted with the goal " strive for excellence in quality, creating perfect packaging" and under the guiding principle " credibility matters, treat customers sincerely, quality-based development, righteousness-based benefit-seeking". As a result, the company has won the recognition of customers, established significant influence and sound reputation both home and abroad within the tobacco industry.